Roller Blinds
Elegance, fine tailoring and ease of use are all qualities of blinds that fall within this category. There are many roll blind styles as follows :
magic Roll
A new type of roller blinds that is exclusively Starco's. Characterized with audaciously attractive design and suitability for all interiors and places, the Double Roll satisfies all tastes with its elegant colors reflecting elite taste as it allows to control light entry and visibility through very simply.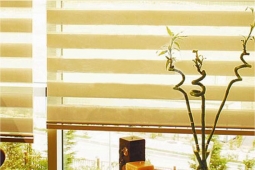 1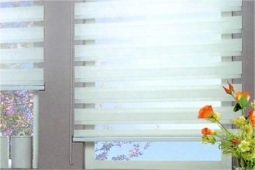 2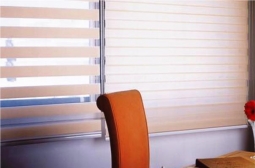 3
Sun Screen (perforated roller blinds)
For those who wish to enjoy natural light and see the outside through the curtain as well as the main task of the curtain of blocking the sun and visibility, the sun screen is the perfect choice, which allows the customer the advantage of additional functionality and the possibility of printing on them.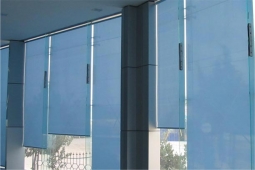 1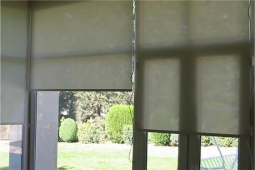 2
3
Brussels Roll
Starco believes that the world of curtains and blinds is based on art and elite taste. Thus, the company has imported Belgian expertise and blended the elegance and dynamics of roller blinds with the spirit of nature to come out the new Brussels blind, which allows the light through without the UV rays. A fine collection that suits all kitchens, homes and clinics.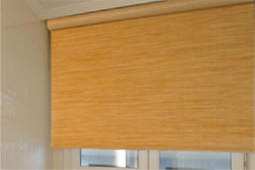 1